Steel that protects itself
High strength, low alloy, weldable structural steel.
Cor-ten is a high strength, low alloy, weldable structural steel possessing excellent weathering resistance. It may be used to advantage in painted or unpainted condition. The steel owes its weathering resistance to the formation of a protective oxide coating which seals the surface against further corrosion. The coating is of a dark brown appearance and if shipped or damaged, repairs itself to give a continuity of protection an appearance.
Corten is recommended for use where high structural strength is needed and where maintenance is difficult. With mechanical properties similar to conventional steels, Cor-ten can be used to construct lighter structures utilising well-established design practices but with the advantage of improves weathering properties.
Develops its own protective film which slows the rate of corrosions
Saves the cost of initial painting and the maintenance costs of repainting
Gives corrosion protection to unpainted areas which have been damaged. Painted areas which have been damaged will weather to form a protective film; this will extend to the edges of these areas and reduce under-pint corrosion 'creep'.
---
Available from
3.0mm – 40mm Material is dual certified to S355J2W & Cor-ten
---
Typical Applications
Bridges
Tanks and containers
Exhaust systems
Rail and road vehicles
Windshields on chimneys
Power station precipitators
Rainscreen cladding
Garden edging
Firepits
Art sculptures
Example Projects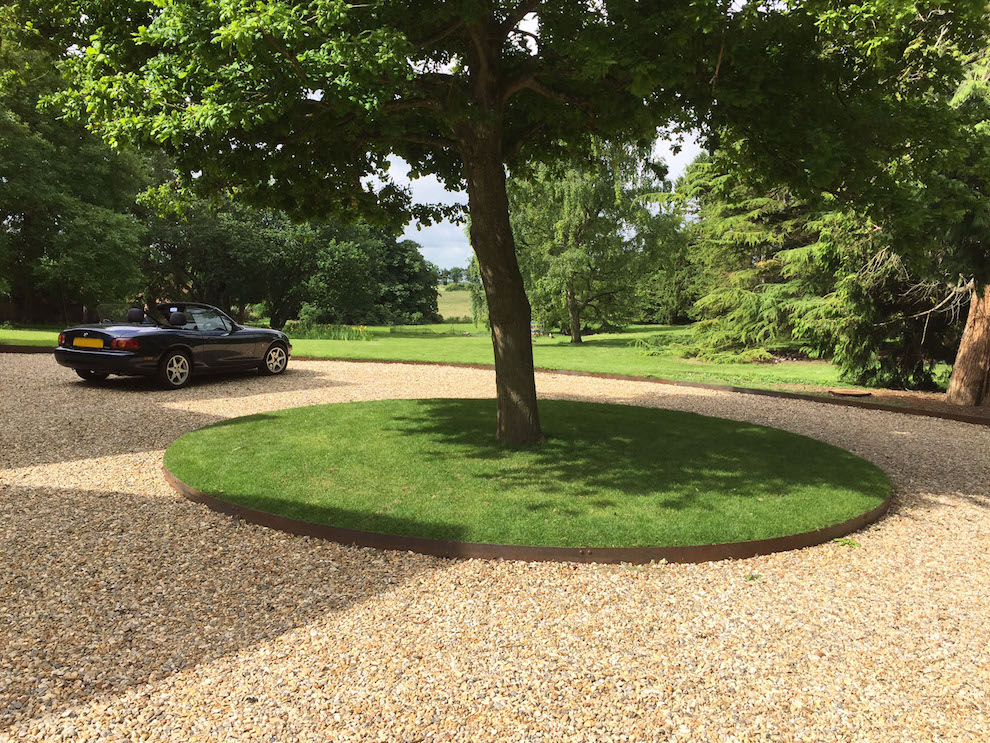 This project is ideal for Cor-Ten, modern material with the rustic look, giving years of colour for the changing seasons