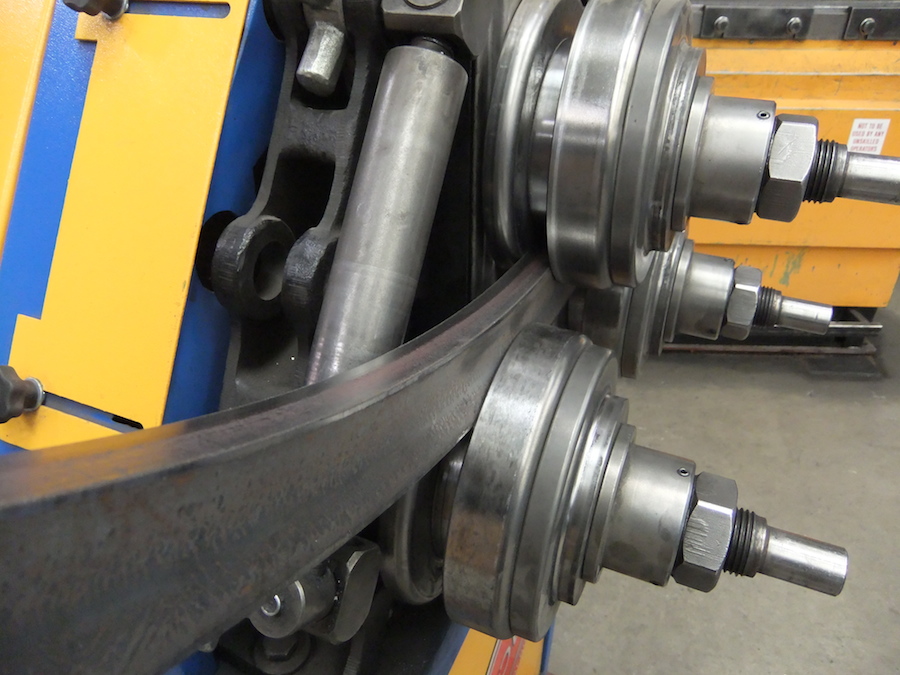 Solid bar rolling
On the edge and on the flat. Various radii can be achieved depending on the gauge of material.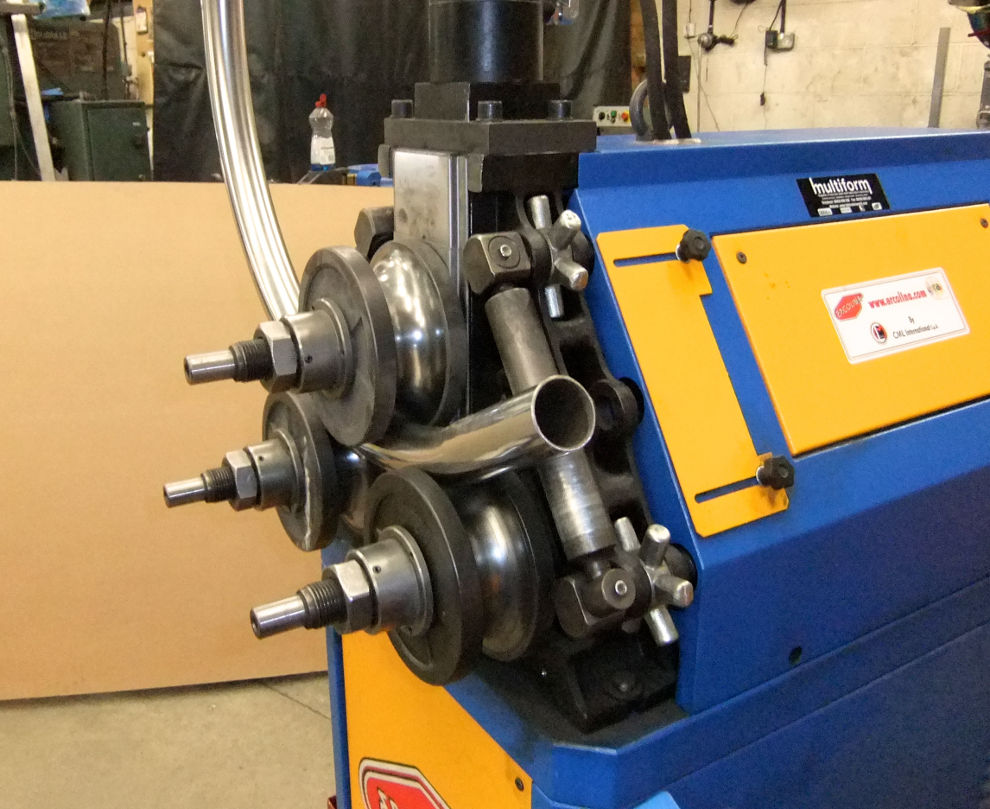 Tube / Hollow Section
Pictures show 50mm x 3mm stainless tube being rolled. Again various radii can be achieved determined by the diameter of the tube.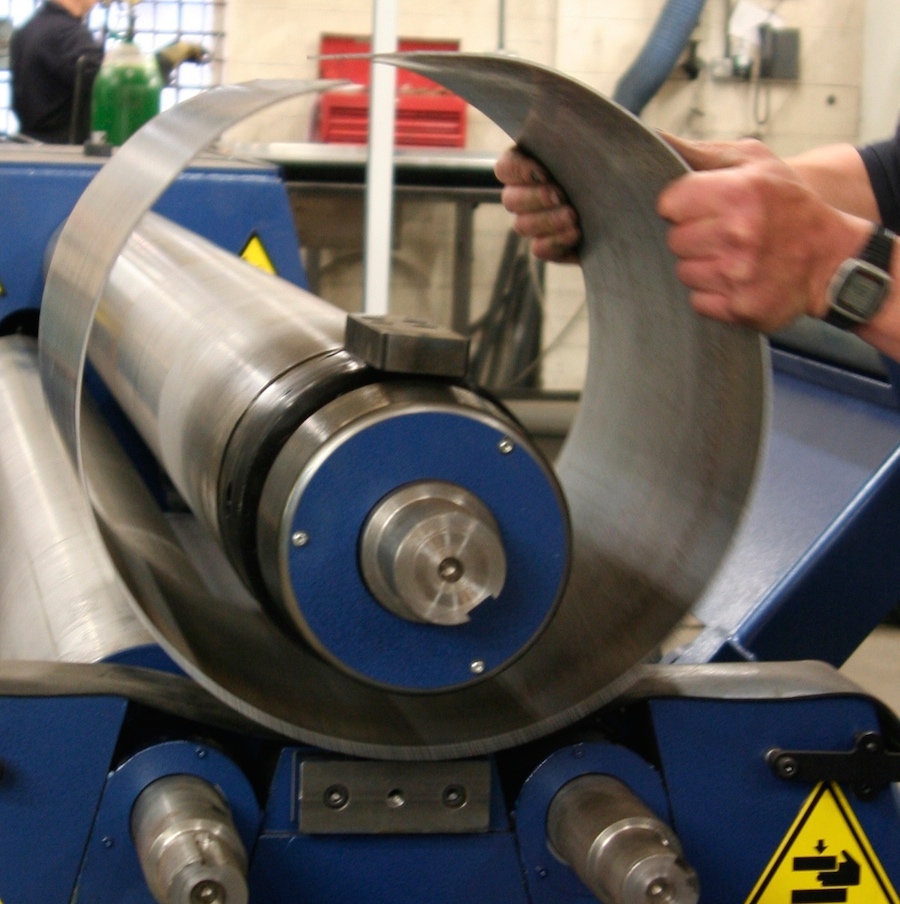 Plate / Sheet Metal
Showing the automated release of the workpiece from the rolls.

Example Projects